Opportunity Quilt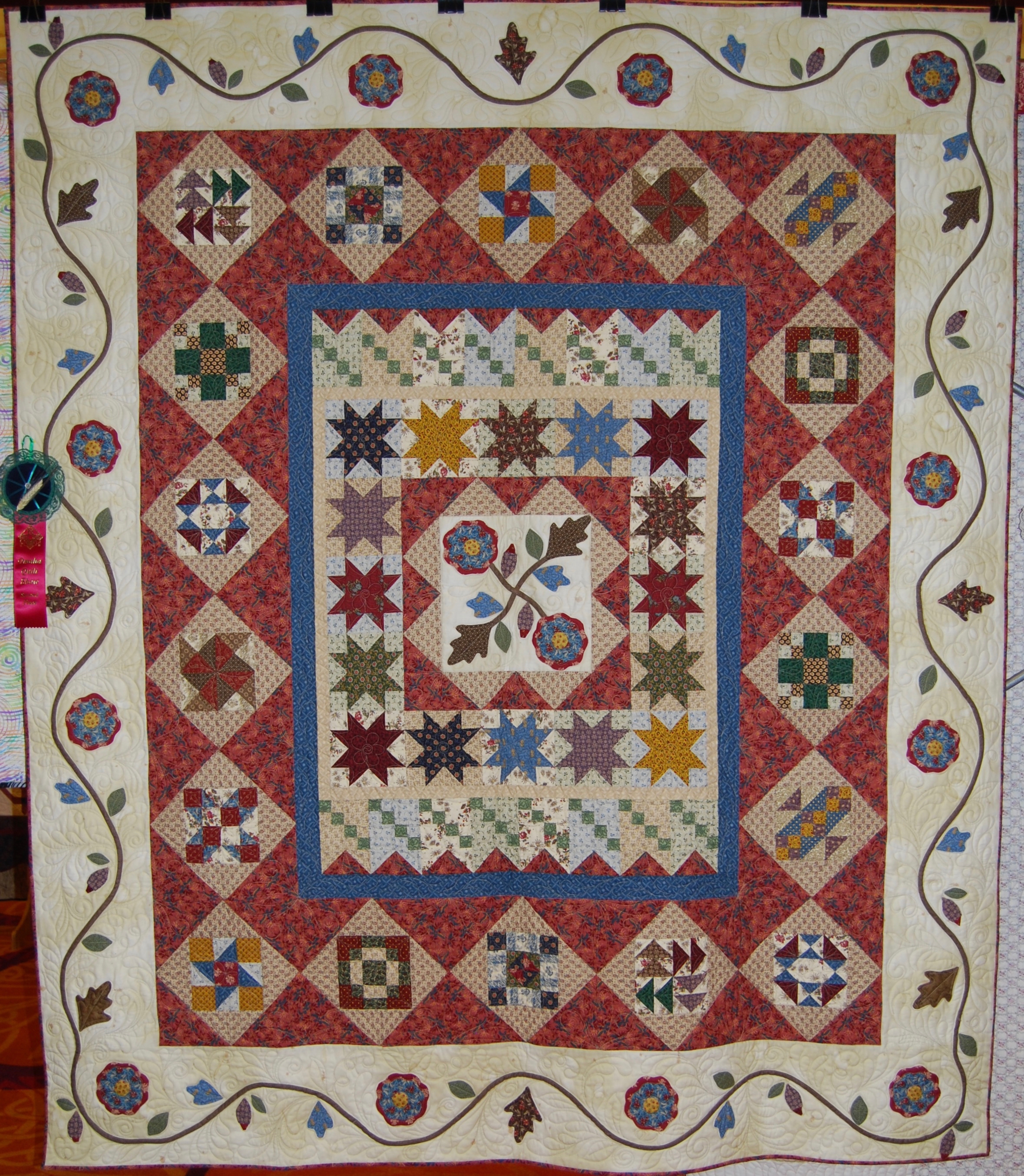 Charleston Harbor Revisited
Made by Cindy Erickson and Custom Quilted by Aimee Mahan
Winner of the Second Place Ribbon in the "Groups & Other Quilts" Category during the 2017 OQG Quilt Show
Tickets are $1.00 each

Quilt Entry
Enter a Quilt in the Show!
Entry deadline is April 13, 2018.
Quilt Entry Form
If you would prefer to fill out a pdf form, print it and hand deliver or mail in your entry. Here is a link to the pdf Form and the Rules.
Quilt Entry & Rules
Please review the rules if you have any questions about your quilt entry.
Quilt Entry Rules
Quilt Turn-in
Quilts will need to be turned in June 7-9, 2018.
Watch this space for more information about locations and times
Challenge Quilts
2018 Quilt Show Challenge –
"The BIG 4-O"

 
This is the 40th annual quilt show for the OQG!
Traditionally, the 40th is the RUBY anniversary.
What does the BIG 4-O mean to you?
 Literally four "O"s?
40 somethings?
A big "40"?
4 signs of Omaha?
4 shades of red? OR 40?
Something else entirely?  
Make it yours!
Make it no more than 20″ square.
Make it

RED

!
Must be 3 layers and contain quilting stitches
Red and white quilts are very in-the-news right now.  And remember our September speaker, Katie P-M?  She described the fun of making a monochromatic quilt.
Challenge yourself to participate!
We are looking forward to a wonderful display of predominately RED small quilts showcasing the passion of OQG members for quilting and for your guild.
Volunteer Sign Up
Here's how it works in 3 easy steps:
1) Click this link to see our SignUp on SignUp.com: http://signup.com/go/rznKew
2) Review the options listed and choose the spot(s) you like.
3) Sign up! It's Easy – you will NOT need to register an account or keep a password on SignUp.com.
Note: SignUp.com does not share your email address with anyone.
Give it go! Thank you!
Our quilt show is a great show and that is because of you, our volunteers!
Volunteer Opportunities and Descriptions
| | |
| --- | --- |
| White Glove | Wear white gloves and help with security during the show. You will walk around and offer to show people the back of quilts and ask them not to touch the quilts. This person may also assist with Vendor Support as needed.(standing/walking position) |
| Vendor Support | This person will be assigned to take reats to vendors or to watch a booth so that a vendor may have a quick break. This person may also assist with White Glove helper as needed. (standing/walking position) |
| Volunteer Check In Table | Assists with show support of volunteers. As volunteers come in for their shifts, help them get their white gloves, direct to area they are supposed to help in. (seated position) |
| Set Up | Assist with the set up of the quilt frames, hanging quilts and getting the show ready to go. (lifting up to 25 pounds, standing/walking position) |
| Ticket Taker | Stand at the doorway and check wrist bands for entry into the hall. (standing position) |
| Photographer's Assistant | Assist the Photographer on her time schedule to capture the quilts on digital media (standing/walking position) |
| Admissions Table | Two people will collect money and one person to welcome guests and vendors (seated position) |
| Raffle Quilt | Sell Raffle Tickets (seated position) |
| Show CD Seller | Take orders for a CD's of the quilt show – (seated position) |
| Auction Support | Assist show visitors with auction items, entering bids, getting bid numbers (standing/seated position) |
| All Day Volunteer | Assist the show chairperson(s) as needed. Duties will vary as assigned. (standing/walking/seated position) |
| Take Down | Catchers/folders of the quilts, frames take down, storage, quilt organizers/security after takedown. (lifting up to 25 pounds, standing/walking position) |
Quilt Show Judge Information
To Be Announced
Quilt Appraisals
Professional appraiser, Jennifer Perkins, will be available at the show for your quilt appraisal needs. Cost is $50 per item. Please download and complete the pdf form below to request an appraisal ahead of the show. Jennifer will contact you to arrange your time slot.
Quilt Appraisal Form