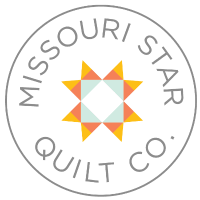 Are you ready for a great bus trip with some of your friends from Omaha Quilters' Guild?  We're going to
the Missouri Star Quilt Company! 
Hamilton, Missouri has become a quilter's paradise. A dozen beautiful shops line the main street, enticing restaurants provide the opportunity to purchase lunch, and there's always something new to find! At MSQC, there's plenty to love. Shop in specialty stores dedicated to seasonal fabrics, primitives, Civil War and 1930's reproductions, gorgeous batiks, colorful solids, fresh modern prints, and much more!
Bus trip price is $75 (OQG members) or $90 for non-members. A $25 down payment is due when registering and the balance is due April 10th. (Deposit is non-refundable, unless the trip is completely cancelled by the OQG.)
There will be a raffle, fat quarter exchange and other activities available during the bus ride.
One raffle ticket will be credited to you when you registered, and an additional raffle ticket will be credited to you every first of the month between registration and the actual trip.
Tentative 4/20/2018 Schedule:
Depart Omaha 6:30 a.m.
Arrive MSQC 10:00 a.m.
Depart MSQC 2:30 p.m.
Arrive Omaha 6:00 p.m.
Bus Trip Flyer & Registration Form