Spring Fling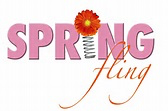 2017 Spring Fling is February 3rd, 4th & 5th
This will be a great opportunity to take a mid-winter break and spend time with fellow quilters, get caught up on unfinished projects, and get inspired by the creativity of others.
Friday, February 3rd – Check in begins at 3:00 p.m.
Sunday, February 5th, – Check out by 1:00 p.m.
Bring snacks to share with everyone.  There is a refrigerator and microwave.  Coffee, tea, and water are provided, but no soft drinks are available, so you need to bring them if you want them.
The cost is $130.00 for a double room and $150.00 for a single room.
REGISTRATION AND PAYMENT MUST BE RECEIVED BY FRIDAY, JANUARY 10th, 2017.  Space is limited, so register early.
Spring Retreat Registration Form
Please make checks payable to: Omaha Quilter's Guild
Mail registration and payment to: Gerry Cordes    711 So. Jackson St.  Papillion, NE 68046
For questions please contact Gerry at 402-880-355
We hope to see you there!