Spring Fling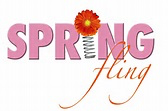 2018 Spring Fling is February 9th, 10th and 11th This will be a great opportunity to take a mid-winter break and spend time with fellow quilters, get caught up on unfinished projects, and get inspired by the creativity of others.
Location: The Archdiocese Retreat and Conference Center – St. Joseph's Hall – 3300 North 60th Street – Omaha, NE 68104-3402 – 402.558.1442
Check in: Friday, February 9th – Check in begins at 2:30 p.m.
Check out: We need to be out of the sleeping rooms by 12:00 p.m. and out of the building by 3:00 p.m.
Please bring snacks to share with everyone to add to the fun. There is a refrigerator and microwave. Coffee, tea, and water are provided, but no soft drinks are available, so you need to bring them if you want them. Meals will be catered by Hy-Vee.
The cost is $130.00 for a double room and $150.00 for a single room. REGISTRATION AND PAYMENT MUST BE RECEIVED BY FRIDAY, JANUARY 12th, 2018. Space is limited, so register early. Please make checks payable to: Omaha Quilter's Guild Mail registration and payment to: Gerry Cordes 711 So. Jackson St. Papillion, NE 68046
Spring Fling Registration Form
(Please download form and open in Acrobat Reader to fill out the form digitally)
For questions please contact Gerry at 402-880-3559 or ggcordes@cox.net We hope to see you there! Gerry Cordes